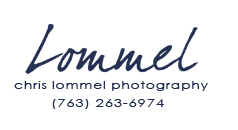 Babies grow up so fast! The first year of life marks a time when many physical and changes occur, making it an important time to preserve these memories.
The Baby Steps Program is designed to help you hold on to those precious milestones with photographs.
"Hello World" (Birth to one month) - The first session captures the new life that has just arrived. Chris will focus on the tiny hands, feet and precious expressions as your child drifts between being wide awake and fast asleep. Mom and Dad's hands are often in the pictures. We suggest that the parents wear a plain white or black shirt for this session. The baby is often photographed with and without clothing.
"I'm Getting Stronger" (4 months): This is the age when your baby can hold their heads up. Sometimes we see smiles and sometimes little ones fall asleep. We let their personality shine through and guide the session. Special blankets or other soft props are always welcome.
"I've Got Personality" (8 months): This is a fun age. Your baby will likely be sitting up or close to it. Chris enjoys capturing what makes each baby unique. The child's curiosity grows as they explore new environments and faces.
Happy Birthday! (1 year) Where did the year go? This is the age where we your child explores their independence. We have a great time capturing their new found freedom. We can do portraits indoors or out, with birthday cake and balloons, standing, walking and in a many cases running! The baby is in charge and we capture their fun. This is a good time to again include parents in some of the photographs.
Bonus Session
Expectations: Plan ahead. Make your Baby Steps Program reservation before the birth and schedule a maternity session in the third trimester of your pregnancy for just $49. Waiting for the baby is a perfect time can be photographed. Chris will tastefully create beautiful images of you at this special time in your life.
Lommel Photography's Baby Steps Program offers you these 4 sessions for the special rate of $195.00. (reg. $245.00).
No additional session fee is due for the year. Plus, you will also receive 10% off of our regular priced portraits. A $100.00 down payment is due at the time of each session and is applied to your order.
Choose from a wide variety of display options for wall décor, gift giving and portraits to carry with you.
We've heard from parents who regret not having professional portraits made of their children as they grew up. It's not that they didn't value childhood portraits. They just led busy lives and the years slipped by before they knew it.
We're here to help. If you're expecting a baby, call today to ensure your baby's ever-changing personality and growth will be captured for years to come.
If you've missed capturing the early years of childhood, it's not too late. Let us help you get started capturing the growth of your child with regular sessions guaranteed to capture once-in-a-lifetime moments.
Call 763.263.6974 today!